Vanda Issue 01
€

2.99
Sold out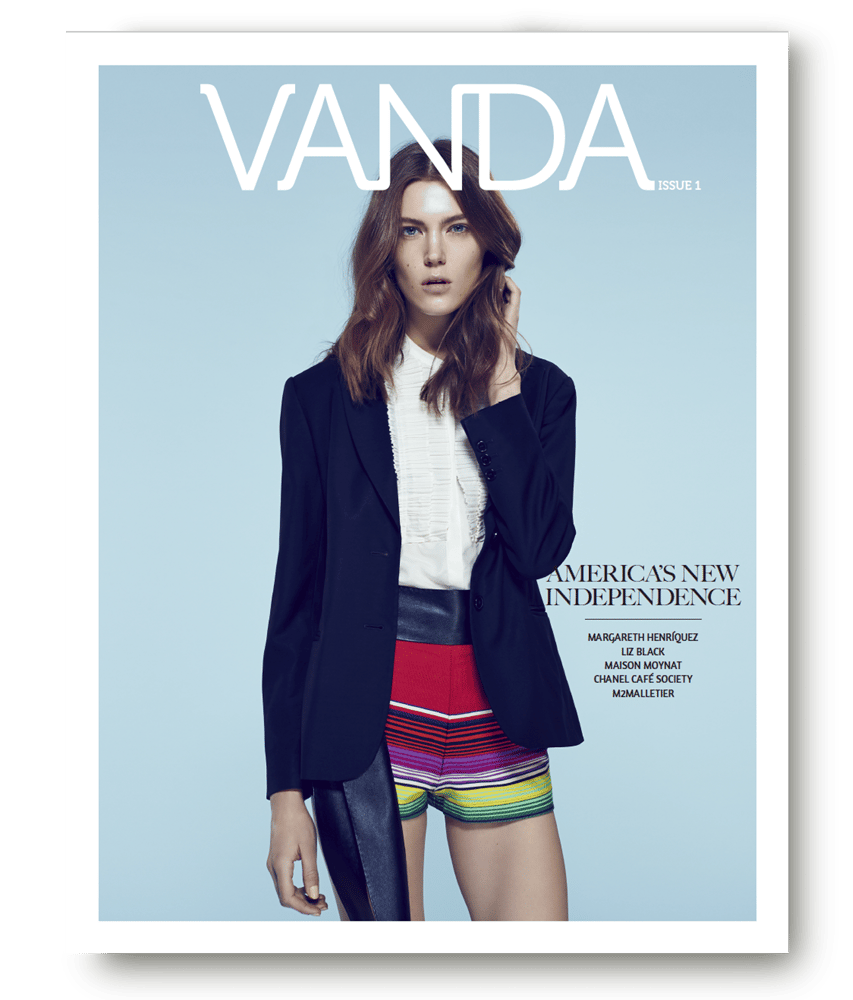 VANDA is the new independent style magazine dedicated to the new wave of Hispanic and Latin American talent. It combines outstanding photography and various genres of journalism to showcase talented and inspirational people hailing from all over the world and provide an insight to what is happening in the local fashion scenes.
VANDA es una publicación de moda independiente para las mujeres inteligentes, internacionales y con estilo propio. Presentamos la moda de manera no convencional, práctica y a la vez creativa, a través de la combinación la fotografía excepcional y diversos géneros de periodismo.
Edición 1
COVER Maria Magdalena por Cicci Feinstein.
Entrevista con Margareth Henríquez CEO de champaña Krug
Liz Black, la primera diseñadora latinoamericana en hacer una colaboración una marca de high street, River Island.
Especial M2Malletier conoce a sus diseñadoras Melissa Losada y Marcela Velez
El legado Maison Moynat, conversamos con su presidente Guillaume Davin.
Haute Joaillerie Chanel Café Society